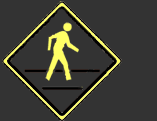 Trickle Down… Rise Up!
Issue 1
Volume 2
Table of Contents
Part I :: Trickle Down…
Breaking Down the System of Redevelopment :: editorial by Meredith Younger
Shelter from the Bubble :: Ray Huling + Amy Stitely
Three Cheers from Gentrification :: Andres Duany
Response to "Three Cheers…" :: Greg Will
In Support of a Slow Growth Approach :: Clay Rockefeller
Civics 101 :: Anna Shapiro + Ashley Mercado
There's This Thing Going On. It Sucks. :: Mike Taylor
Commercial Space in Providence :: Lisa Carnevale + Erik Bright, PCIS
"Blight" + Tax Incerment Financing :: Chris Hu
Definition of Terms :: Suzanne Moniz
Part II :: Rise Up!
Creating Free Information Development :: editorial by JohnJ McGurk
"Our"chitecture :: Jayson Claude
Who Is LAND For? :: N55 interview by Brett Bloom
Toward a Counter-Spectacle :: Quinn Corey
Landscapes :: graphic art by JohnJMcGurk
Bevar Christiania :: JohnJ McGurk
Some Kinda Funny "Porto Rican"? :: Claire Andrade-Watkins
SOLARE1: Lean Linear City :: Paolo Soleri
The Cultural Geography of New Urbanism :: Frank L. Stieber
Excerpts from "A Formulary from New Urbanism" :: Anusha Venkataranman
Special Foldout Section :: Provflux III
Schedule of Events
Activity Map
Crosswalk v2.1 :: Credits
Editors :: Meredith Younger + JohnJ McGurk
Cover Art :: Allegra Richards, age 6
Art Director :: Meredith Younger
Graphics :: JohnJ McGurk + Ashley Mercado
Web Design :: Meredith Younger
Special Thanks
PIPS
Provflux
The Steel Yard
...and all those who contributed work
Crosswalk is always taking submissions for upcoming issues. Contact Meredith
at meredithyounger@gmail.com for more information.
If you would like copies of Crosswalk for distribution in your area, please contact
us and we'll arrange to make it happen.
next issue
download .pdf of this issue